Introducing GenPop's newest author:
Jan Clausen
Jan Clausen is the author of a dozen books in a range of genres, including Veiled Spill: A Sequence, from GenPop Books (2014). Other recent poetry collections are From a Glass House and If You Like Difficulty. Prose titles include the story collection Mother, Sister, Daughter, Lover; the novels Sinking, Stealing and The Prosperine Papers; and the memoir Apples and Oranges: My Journey Through Sexual Identity.
Clausen's poetry and creative prose are widely published in journals and anthologies; her book reviews and literary journalism have appeared in Boston Review, Ms., The Nation, Poets & Writers, and The Women's Review of Books.
A resident of Brooklyn since the 1970s, she maintains close ties to the Pacific Northwest, where she was born and raised. The recipient of writing fellowships from the National Endowment for the Arts and the New York Foundation for the Arts, she taught for many years in the undergraduate creative writing program at Eugene Lang College, the New School. Currently she teaches in the Goddard College MFA in Writing Program and at New York University.
Karen Malpede and GenPop Books author Jan Clausen are in conversation at the Kenyon … [Read More...]
Tarpaulin Sky Magazine interviews GenPop Books author Jan Clausen. Here's a … [Read More...]
There is no Arielle Greenberg review that we do not appreciate, but we are … [Read More...]
Thanks to Christopher Atamian, Alan Semerdjian's In the Architecture of Bone is … [Read More...]
Which ones are you missing?
A book-length series of poems that re-creates the terror and inhumanity of the witch trials, incorporating language from trial records to papal bulls to incendiary theological documents.
In this incantatory series of lyric poems Emma Bolden finds a new way to write about an old (though still current) subject. This book speaks in many tongues, many vivid, and living tongues.
—Thomas Lux
---
With a double homicide and kidnapping at the center of Bad Dog, John Philpin's latest novel certainly qualifies for the crime genre, but this "fiction" from one of America's first independent criminal profilers also asks: What are the biggest crimes, and who perpetrates them?
Bad Dog is a fictional memoir about crime and life by an author who understands both well. At the center of the tale is a double murder and the abduction of a child, but the biggest crimes of all are the lies perpetrated by a government bound and determined to wage war. Head down the rabbit holes of Vietnam and Iraq with a trippy, disillusioned guide who refuses to dance to the drumbeats of death. You'll feel compelled to read non-stop but forced to pause to contemplate the truths on each page. An unforgettable read.
—Diane Fanning, author of ten works of true-crime and five mystery novels including Twisted Reason, the most recent in the Lucinda Pierce series
---
In simple, rhythmic, nail-sharp prose, the cast of unnamed characters in The State of Kansas survive a flood, brush their teeth, drink, attend a sinister dinner party, try to love others, think a lot about death (animal and human), and weigh the confusion of trying to and a place—decent or otherwise—in a big, beautiful, and often unforgiving America.
The State of Kansas is such an amazing book that I was already recommending it to people before I finished reading it. Spallholz utterly nails the way we find and create menace in apparently innocuous or homey things like bricks or piles of dishes or who really owns the cat. Her pithy pointed tales show that we're all, despite our efforts to play nice, domestic terrorists. This book is awesome.
—Rebecca Brown, author of American Romances, The Gifts of the Body, The Last Time I Saw You, and others
---
Baumel shows us new ways of understanding family and history, detecting religion at the scene of many crimes: from the great disasters of the past—Edward I's edict of expulsion in 1290, the War Between the States, the catastrophes of twentieth century Europe—to the small calamities of Jewish American life in the ethnic neighborhoods of New York City. The Kangaroo Girl is also a personal book, a meditation on being a daughter and a mother, and, in a series of moving elegies, what it means to survive loss.
Judith Baumel's new poems are inspiring cabinets, loaded with gorgeous sounds, startling juxtapositions, and emotionally intricate quests…. The Kangaroo Girl is an important achievement by a remarkable poet.
—Wayne Koestenbaum
---
A 2011 Lambda Literary Award Finalist
…manages to evoke a past of empty suitcases, of ghosts, while being fully present in the moment, in the now. In this way each phrase, each utterance, is completely weighted-their music enters us deeply, even as they seemingly drift past.
—Nick Flynn
---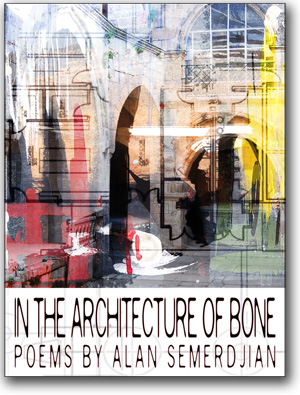 …explorations of language and art, Armenian history and family. These dynamic poems mingle the ghosts of the past with the pace of contemporary life. This talented, young poet is well worth your reading.
—Peter Balakian